Upgrade your 2G Alarm Communicators for Free
Welcome to the Uplink FREE Technology Upgrade Program. Our program is designed to make it easy to upgrade any 2G alarm communicators to more advanced technology.
We make it easy to upgrade from 2G to 4G
Simply replace your 2G communicators with new Uplink communicators purchased from a preferred Uplink distributor and activate the new units on the Uplink plan of choice, including the new Uplink®Remote plan for interactive services.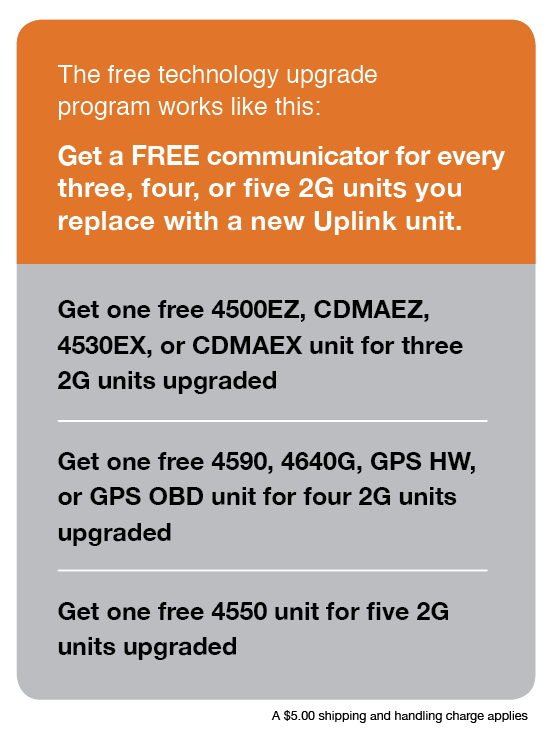 Still have questions? Contact us today and an Uplink associate will get you started. Call or email our customer service reps and ask about the program for more detail.