IFTTT and Uplink Remote*
Together Enable Home Automation
Arm or disarm the panel at specific times
Change the thermostat when arming/disarming the system
Turn on the lights if an alarm is triggered
Send an alert to others if the alarm is turned off
Use Amazon Alexa to send commands to the alarm panel
And much, much more!
Create additional value and flexibility for your customers with Uplink Remote Advanced using IFTTT*, while increasing revenue for your business.
IFTTT is the free way to get all your apps and connected devices talking to each other. Users can build applets on IFTTT to create a connected home environment, then control and monitor them remotely on a mobile phone using Uplink Remote Advanced. Not limited to just the alarm panel – use IFTTT to connect lights, home assistant devices, video cameras, door locks, thermostats – virtually any connected device!
Here's just a few of the over 40 cool pre-programmed Applets you can use, or you can build your own!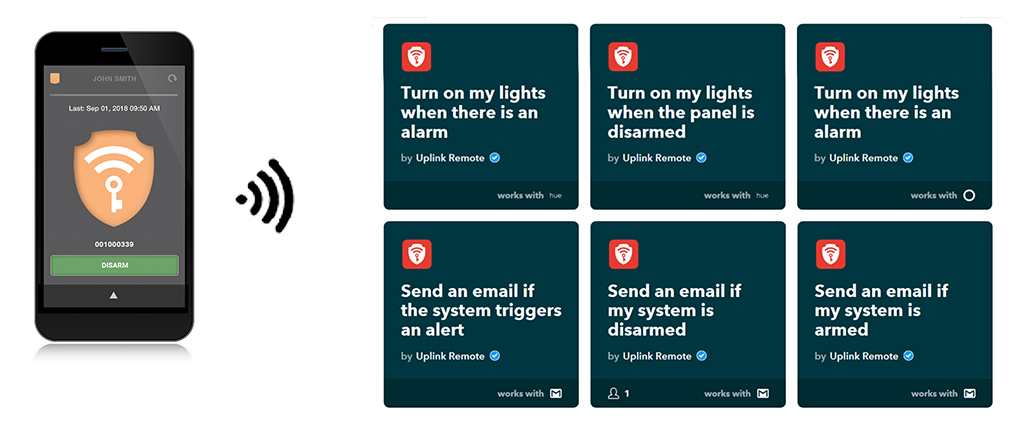 Ready to add IFTTT to your solutions set?
*IFTTT capabilities require Uplink Remote Advanced