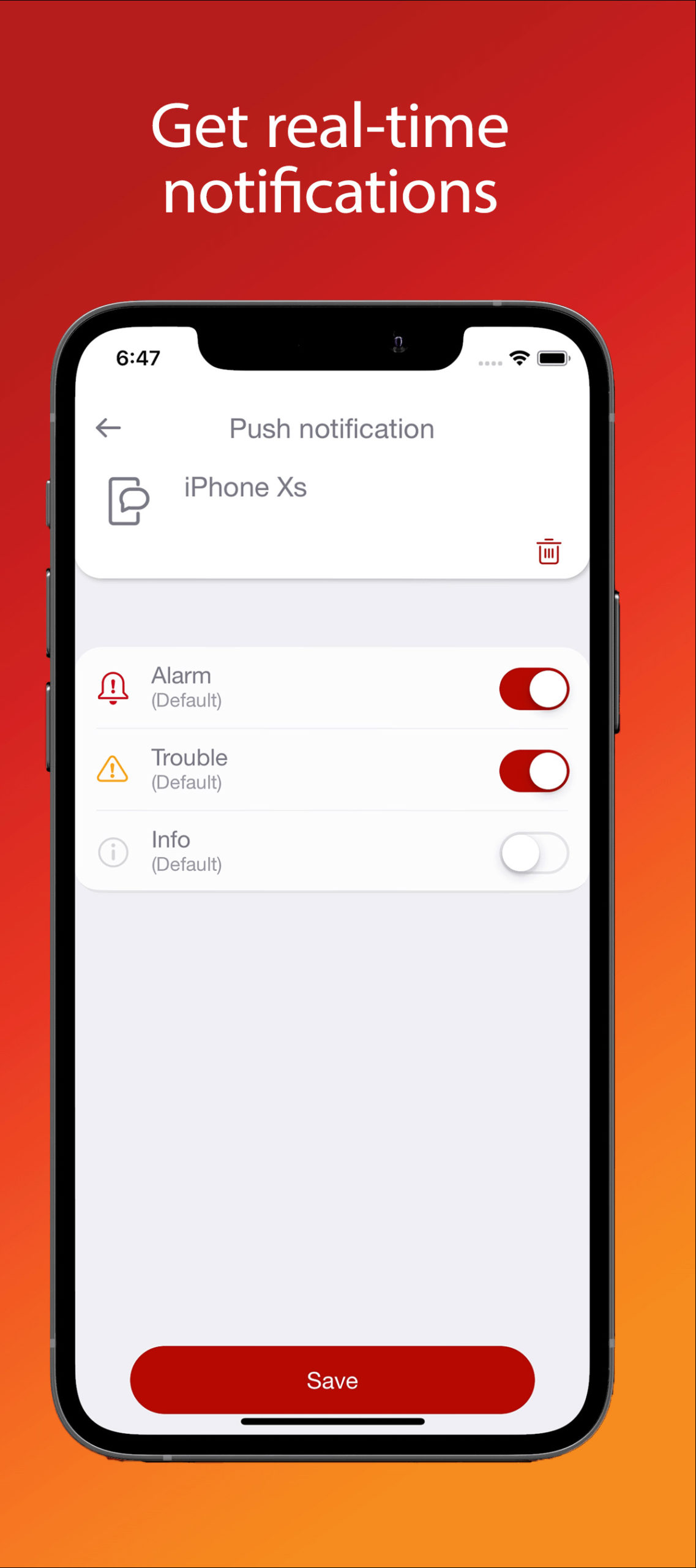 Activate and Test Signal Strength From Your Smartphone.  
Immediately Improve the Quality of Your Installations!
With the Uplink Installer App you will be able to quickly activate and test signal strength of your alarm communicators, right from your smartphone, without ever having to call Uplink. With this app, you'll be able to:
Reduce Installation Time
Improve Efficiency
Prevent Data Entry Errors
Quick, 4 Step Device Activation Instructions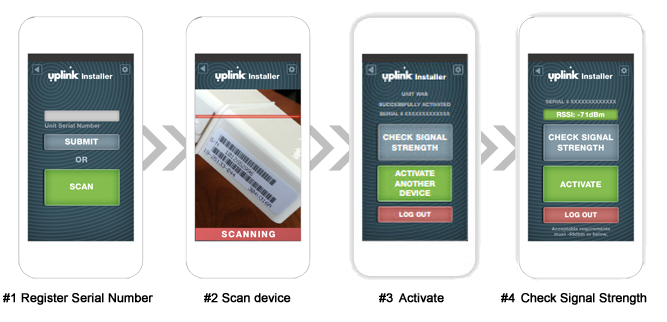 More About Uplink Installer
The Uplink Installer App is a smartphone app that remotely simplifies the installation, activation and verification of alarm communication devices. Uplink Installer increases the accuracy of data entry for device set-up and reduces activation time. Uplink dealers and installers using this new app operate more efficiently and effectively.
The Uplink Installer App features a unique scan-and-go barcode reading feature that utilizes the smart phone's camera to automatically read the serial number of the device and then transmit the data for a one-step entry into the network database. This feature simplifies the capture of critical data, speeds activation, and eliminates installer keying errors, a common problem encountered by installers during device setup.
In addition, the new app supports "one-touch" remote device-activation eliminating a time-consuming phone call to the customer support center. Also, the app provides installers with the ability to check the signal strength of any new or existing device associated with their Uplink accounts. This capability ensures the device is working satisfactorily and eliminates costly return visits to their customers' sites.
You can download Uplink Installer App from the iTunes App Store or Google Play. Technicians can begin using the app immediately after downloading it.